Tuesday July 14, 2020
Washington News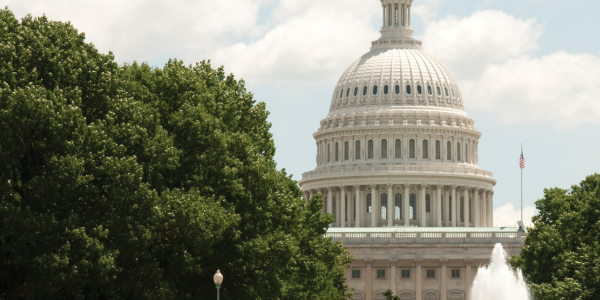 Positive Comments on IRS Reforms
On July 1, the President signed the Taxpayer First Act (TFA). The bill to reform the IRS passed the House and Senate with strong bipartisan support. It is designed to increase taxpayer rights and improve IRS customer service.

Members of Congress, CPAs, enrolled agents and other tax preparers welcomed the passage of the TFA. Rep. Mike Kelly (R-PA) is the Ranking Member on the House Ways and Means Committee. He explained that the bill is designed to encourage the IRS to focus on taxpayers as customers. Kelly stated, "The relationship between the taxpayer and the IRS should not be adversarial."

Many tax preparers were pleased that identity theft victims will have a single IRS contact. There will also be a new Identity Protection Personal Identification Number (IPPIN) program. This program should increase protection for taxpayers if identity thieves acquire their Social Security Numbers.

Enrolled Agent Jennifer MacMillan is the former Chair of the Internal Revenue Service Advisory Council (IRSAC). She praised the new IRS programs. MacMillan commended Congress for permitting electronic signatures and enhancing the role of the Taxpayer Advocate.

Robert Kerr is Executive Vice President of the National Association of Enrolled Agents. He appreciated the new IRS efforts to improve customer service. Kerr noted, "Training, both on the enforcement side and the customer service side, is essential for a well-running tax administration system and for efficient representation."

Editor's Note: The TFA bill is a major step forward, with benefits for both the IRS and taxpayers. If the IRS truly looks at taxpayers as customers, it will dramatically increase the level of customer service.
Published July 5, 2019
Previous Articles